September Newsletter
So here we are almost 8months on from when we opened our doors on the 22nd of Jan. And what an incredible few months it has been. We are so very grateful for the support we have received from our local community and beyond, it is both humbling and heartening.
Recap to date
When we first started to conceptualise what we wanted Be Free Grocer to be like one sentiment that kept being repeated was the desire to create not just a store but a hub where our community can shop sustainably, support New Zealand–based cottage industry and learn waste minimisation strategies from each other. Community is hugely important to us, we feel embraced by our community and humbled to hear that you feel like we are achieving that vision.
Workshops
We have run several events thus far that have been very well received. These have included DIY cleaning products workshops, a cloth nappy workshop, low-waste living presentations, a clothing swap, a sewing bee and a DIY sandwich wrap workshop. We will be doing more so keep an eye on our facebook page and the events page on our website to find out what's coming up next.
Donations
One of our long term goals is for Be Free Grocer to donate a significant percentage of its profits to wildlife conservation organisations and to eventually set up a couple of social enterprises. However, as a brand new business its all about taking baby steps to reach those goals. Therefore, we got creative about how we would start to raise some funds in the meantime- we've run several fundraising workshops and donated the profits from the sale of certain items.
All up in the last 8 months we've raised $1,345 which was donated across 4 charities, these are Kaikoura Wildlife Rescue, Project Jonah New Zealand, Rainbow YouthNZ and Orangutan Project. We also stock fundraising items for two brilliant charities Days for Girls New Zealandand Just Zilch – Food Rescue & Free Store which we don't take any commission for.
I'm so proud of our little store and my heart bursts with love and gratitude for our community- that money didn't come from nowhere we couldn't have done it without our customers and those who attend our workshops. Thank you all so very much xoxox
Product of the Month: Hempseed
We are OBSESSED with hemp seed, its technically a nut and has a mild nutty flavour and the consistency of a cashew. Hempseeds are incredibly rich in both omega 3 and 6 as well as protein.
Ways to consume: the options are somewhat endless- simply sprinkle them on your muesli or salad or check out the recipes page (coming soon) to get inspired.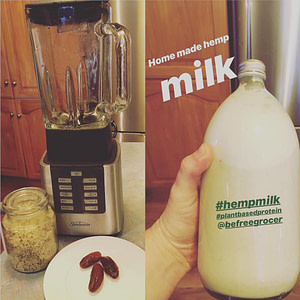 Recipe of the month: Seitan
This is a family fave and it's high time we shared the best ever seitan recipe. Check out our recipes page (coming soon)… but for now here it is….ta-da
Ingredients:
For the Vegan Seitan Steaks
1.5 cups of vital wheat gluten

1 cup cooked lentils
6 tablespoons of water
2 tablespoons nutritional yeast
2 tablespoons tomato paste
2 tablespoons tamari (soy sauce)
1 tablespoon garlic powder
1 teaspoon chilli powder
1/2 teaspoon liquid smoke
1/4 teaspoon black pepper
For the Steak Marinade
1/4 cup water

2 tablespoons olive oil

2 tablespoons tamari

1 tablespoon maple syrup
Method:
1)Add all of the vegan seitan steak ingredients to a food processor and pulse to combine, stopping to scrape down the sides as needed until everything is well mixed. (If you dont have a food processor you can first mash the cooked lentils and then add everything together in a large bowl and mix well.
2) Turn the mixture out onto a clean work surface and begin to knead together. It may be crumbly at first but keep kneading it until it comes together into a tight ball. Cut the ball into four sections. USe a rolling pin to roll each section to about 1/2″ thick.
3) Add several inches of water to a large pot with a steamer basket and bring to the boil. Put the steaks in steamer basket and cover with lid. Steam for 25 mins, flipping the steaks halfway through so they steam evenly. They will double in size.
4) In an airtight container mix togethe all the marinade ingredients . Remove the steaks from the steamer and coat in marinade. Let stand for a minimum of 30 minutes.
5) Heat a frying pan and when it is fully heated fry the steaks for a couple of minutes on each side. Brush the steaks with leftover marinade as while cooking to keep them juicy.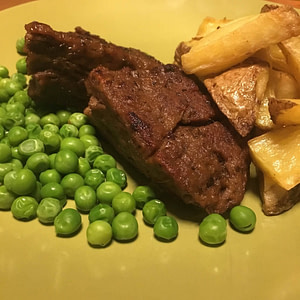 Happening in September
New Products
Well this month we bought a refrigerator which is currently stocked with delicious Terra Nut cultured cashew cheese. Finally a low-waste vegan cheese option! The cream cheeses are packaged in glass jars which can be sent back for sterilisation and reuse and they also make an amazing sliceable block of cheese which is packaged in parchment paper and cardboard. Win win WIN.
Events
We are so stoked to be attending the Kapiti vegan expo this year. At the expo we will be launching our very own range of zero-waste vegan skincare products. Yahooooooo. These products will be in store and online soon as well and we have exciting plans for where the range is headed.
Online store
We are super duper excited to be launching our online store in late September. We will start with a small range of products and build it up as we get into the grove of things. Sign up at the bottom of this page if you would like to join our mailing list and be notified when the site goes live.
What's Next?
We have heaps of exciting things in the pipeline including more plastic-free refrigerated and frozen goods on the way soon, a nut butter mill, and a few other exciting goodies that will be in store in time for summer… watch this space 😉