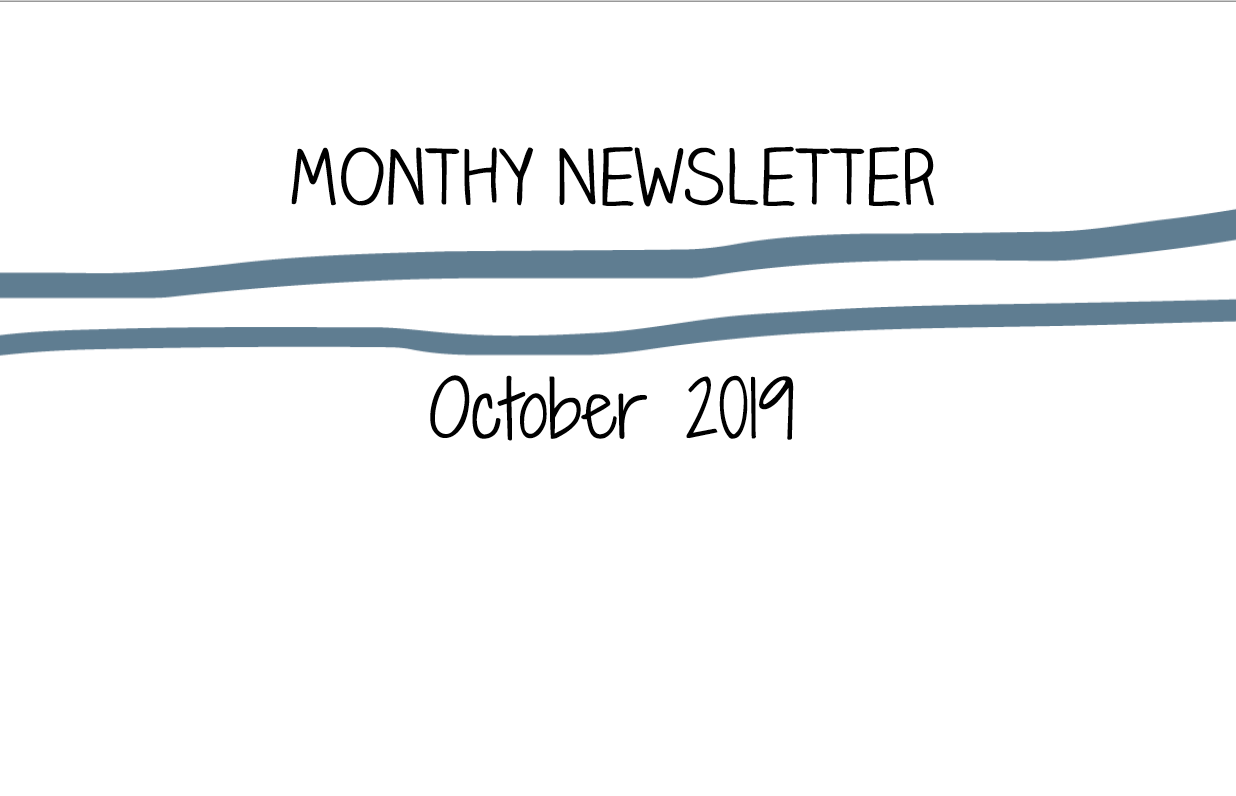 October Newsletter
What did we get upto in October?
Ah lovely October- the start of Spring and the start of new and exciting things for us at Be Free Grocer as well.
We've been busy little bees working with Charlie of Charlie Higgison Films to create a video blog that takes you behind the scenes and explains our kaupapa and how we work hard to reduce our back of house waste. We wanted to show that shopping with us can have a very real positive impact and that we have plans for the small amount of waste that our business does produce. You can watch the video here
Product of the Month: can we choose 4 this month?  
We have taken on quite a bit of extra food stock in October and as such we think its only fair that we highlight 4 of our exciting new arrivals.
Kombucha
We are now stocking Kombucha on tap and its devine. All you need to do is BYO empty bottle or buy one of ours and you can fill up with as little or as much as you like. We went with Kate's Kombucha because she's local and her kombucha is beautiful and full of goodness. Kate brews her kombucha with squeezed whole fruits and uses a double fermentation process to perfect the quality and taste. Jump onto her facebook page here and give her a like cause she's awesome 🙂
Bread
We have started stocking artisan bread on the weekend. We stock bread made by the lovely Alex at GrainHeaven in Foxton. Alex delivers fresh bagels, ciabatta and a gorgeous range of loaves to us at the crack of dawn on Saturday morning so that you can enjoy zero waste bagels for breakfast on the weekend- honestly if that isn't service to our community I don't know what is hehe.
Cashew Feta and Mozzarella
We also increased our range of vegan nut cheeses. We now stock Savour Cashetta and Grater Goods Mozerella, both are absolutely TO DIE FOR… Come to think of it we haven't done a bread or a cheese tasting yet so we will HAVE to do that in November.
Recipe of the month: Ángela's Vegan croquettes 
The Following recipe was submitted by one of our lovely customers. Don't forget that at any time you can send us your fave zero-waste recipe and go in the draw to win a $30 BFG store credit.
Ingredients (for x24 croquettes) 
– 20-30 parsely leaves
– 500 ml water
– 1 teaspoon salt
– 150g red lentils
– 120g bulgur
– 70g olive oil extra virgin
– 250g onions (chopped into small pieces)
– 1/2 teaspoon chilli pepper (Optional)
– 2 teaspoons ground cumin
– 2 tablespoons of crushed tomato
– 2 tablespoons of fresh chives (chopped into small pieces)
(For the sauce)
– 2 garlic cloves
-1/2 teaspoon of salt
– 250g plain coconut yogurt
Preparation
1) Grind parsely leaves and set aside
2) Put the water, the salt, the red lentils and the bulgur in a pot and heat (medium-strong) for 15 min. and stirring frequently. Once it is finished, set aside.
3) Stir fry the olive oil and onions (10 minutes approx).
4) Add the chilli pepper (optional) and the cumin and stir fry for a bit longer (2 more mins approx.).
5) Add the lentils, salt, bulgur and parsley leaves that were set aside and mix with the spatula. Add the crushed tomato and the fresh chives and mix everything well with the spatula.
6) With two table spoons, give shape to the croquettes (this can be also done with the hands).
7) Optional: You can roll the croquettes in breadcrumbs with/or without sesame, poppy or other kind of seed.
8) Bake in the oven at 180 C for approximately 15 minutes or until golden brown.
Sauce: Put the two cloves of garlic in a blender. Add salt and the coconut yogurt. Blend for about 20 seconds. Put in a bowl and ready to use with the croquettes!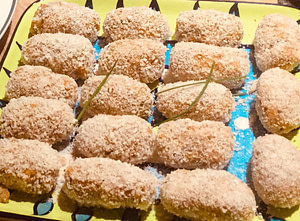 Happening in November and early December
New Products
We have fiiiiiiiiinally perfected our beeswax-free vegan food wraps. These will be on the shelves and available for purchase by mid November. We will also be releasing some DIY vegan wrap kits during November and holding workshops to guide you through the process of making your own. We think these will make the perfect zero-waste Christmas prezzies so stay tuned to the events page on FB and our website to make sure you don't miss out on a spot.
We are also cooking up some ideas for a DIY zero waste Christmas gift series of workshops. If you love the thought of gifting something handmade with love, meaningful and beautiful whilst still managing to stick to your zero-waste principles then keep an eye on our events page for a workshop that might interest you.
Events:
We are excited to be attending the Magic of Christmas Night market on the 3rd and 4th of December in Palmerston North and the Whanganui River Christmas Market on the 14th of December.
On the 15th of December at 7pm Bron will be joining Hannah and Liam of the Rubbish Trip to deliver a fun real –time cooking demo showing how we can make zero waste snacks, treats and staples from unpackaged ingredients.