Unlocking the endocannabinoid system with maca.
April 1, 2020 @ 10:30 am

-

12:30 pm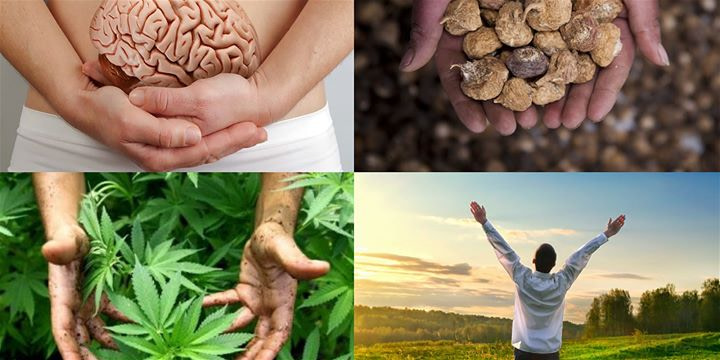 THIS EVENT IS NOW AN ONLINE WEBINAR – REGISTER HERE:
https://selenohealth.webinarninja.com/live-webinars/252763/register
– Come and understand the role of the endocannabinoid system in regulating and balancing our brain and body.
Stress, trauma, poor diet and lifestyle all play a big role in upsetting the sensitive balance of our brain chemistry and can cause anxiety, depression, fatigue and other symptoms that can lead to long-term chronic illness. During this workshop we will take you through the complexities of how stress impacts on the balance in our body and brain and how our natural health systems try to respond to stressors to maintain balance.
We will also be talking about the role of the endocannabinoid system in regulating and balancing our brain and body. How to activate our endocannabinoid system and the different ways we can treat chronic conditions like anxiety, depression, chronic fatigue, auto-immunity and others using Peruvian Maca
. Book your spot to learn more…
Topics Discussed:
• The stress response and our brain explained
• The HPA axis and how our hormones are impacted by stress
• The role of stress in chronic inflammation, fatigue, auto-immunity, hormonal dysbalance, mental health and other conditions
• The endocannabinoid system and its protective role against stress
• Re-balancing the body using cannabinoid therapy
• Peruvian maca – biochemistry relating tradition to science
• Using maca and other plants as a treatment for chronic stress
• Real life case examples of successes
• How you can use maca and cannabis to improve your own health
Hosted by:Dr Corin Storkey | Seleno Health
Corin is a health educator with over 15 years of academic and research experience, specialising in medicinal antioxidant chemistry, oxidative diseases, cellular protection and health. He holds a PhD in medicinal chemistry from the University of Melbourne, Australia and the Heart Research Institute – Sydney, Australia. He has previously struggled with and overcome chronic fatigue syndrome (CFS) using natural health. His research now focuses on linking science to traditional uses of Peruvian maca for chronic stress and mental health.
Sally Huapaya | Seleno Health
Sally is a native Peruvian of Incan descent, with a Bachelor in industrial engineering and specialist in traditional health enhancing Peruvian botanicals. She is an educator of traditional and spiritual practices surrounding Incan medicine and culture, including maca and cacao. She will guide you through the ancient traditions surrounding medicinal maca and how to use each for different conditions.
Both Sally and Corin live and work between New Zealand and 2 farming communities in Peru (in the mountains and the jungle) where they actively take part in planting, harvesting and preparation of their maca. They run a cultural exchange and social responsibility program that brings people to Peru to experience the culture and gives back to the communities of their farmers. Their model of ethical business recently won them the 2019-2020 NZ Organic Week Brand of the year award.