Beginner's guide to low-waste living
July 28, 2019 @ 4:30 pm

-

6:00 pm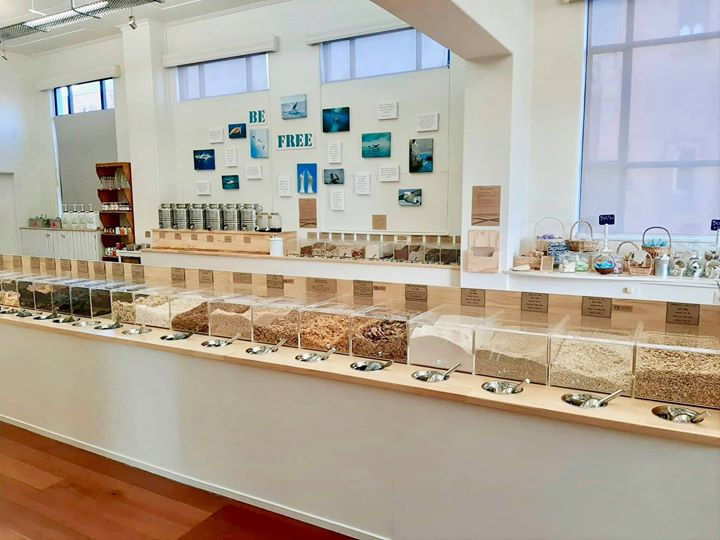 *** REGISTRATIONS ARE NOW FULL***
Join us (Shelley, Sarah and Bron) on our beginner's guide to the galaxy of low-waste living. This is all about breaking the ice – asking questions and sharing experiences.
We'll be showing a short film and speaking briefly about our own experiences, what our inspirations were and what our challenges have been. At the end of the event Bron will be available to do an optional tour of Be Free Grocer, so feel free to bring containers if you'd like to test drive this whole bulk bin shopping thing. Any clean container is just fine- glass, reusable plastic containers or bags- whatever you've got 🙂
There will be zero waste snacks and a giveaway involved. If you're anything like me (Bron) we probably had you at 'free snacks' but if that wasn't enough to get you intrigued please see the details below for how to register and go in the draw to win a giveaway that is tailored to you.
This event is free HOWEVER obviously nobody wants a popcorn shortage on the night so registration really is of paramount importance 😛 Simply let us know you're coming by registering here: https://www.eventbrite.com.au/e/beginners-guide-to-low-waste-living-tickets-64587058631?fbclid=IwAR21nB_UzSJgLffFarYCpADS3eiLQMXMrSV66XLlbR-3-2H4foyR2pW1RRM
We'll collect your emails so that we can send out info packs following the event.
So how do you win eco goodies? We are trying to facilitate a friendly and welcoming environment and what better way to do that than come with a friend. Chances are if you're seeing this post you may already be on your journey towards low-waste living but perhaps you have a friend who is nervous or unsure of how to make that first step. Simply tag that friend and then show up at the event together and you'll both be in the draw to win a giveaway to get you started or help you continue on your journey.
We are super excited and looking forward to seeing you there