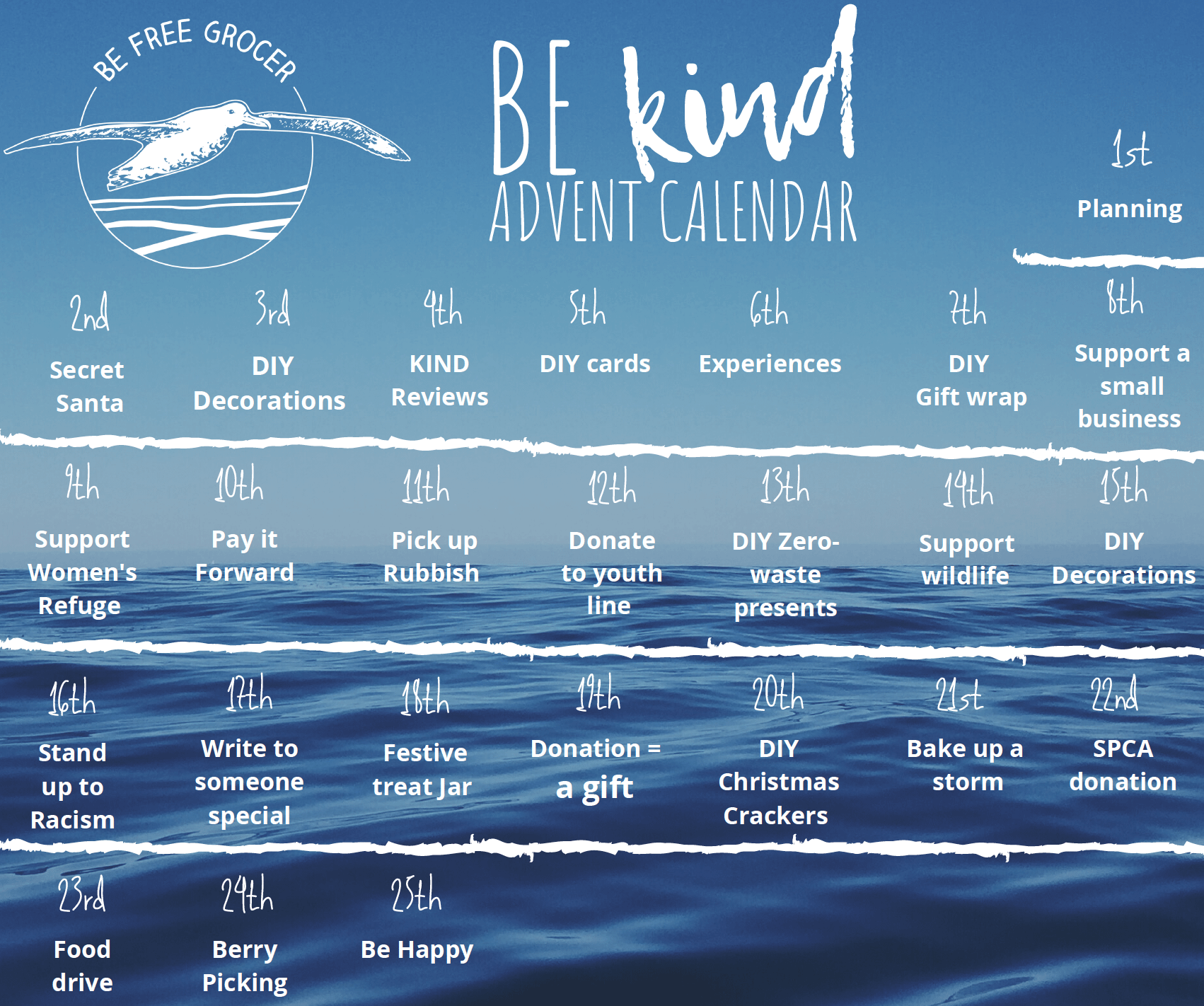 Be Kind Advent Calendar
1st: Planning
Okay so here we are on the first day of what I've called the Be Kind Advent Calendar because I feel like being kind summarises zero waste gift giving and festivities pretty nicely, plus "the zero-waste-pay-it-forward advent calendar" was a bit of a mouthful.
So what's this all going to be about?
In our diverse communities everyone will have a completely different experience of Christmas. Some LOVE the festive season, some people don't celebrate it, some people might feel lonely and isolated at Christmas, some feel an immense financial burden. The idea behind the Be Kind Advent Calendar is to get us thinking about how we can actually be more kind, more open and more generous whilst buying less things and producing less waste.
Gift giving is as ancient as culture itself. In a nutshell the purpose of gifting is to maintain and strengthen relationships. However, in much more recent history clever marketing wizards have very successfully managed to convince us that we are in dire need of their amazing products and/or services. The pressure to consume ramps up so much before Christmas that, in New Zealand our waste output almost doubles the week after Christmas- we produce 50,000 tonnes of waste that week alone. This means the amount of extra waste generated the week after Christmas in NZ is equivalent to more than 14,000 20-foot containers stacked on top of each other:  that is 105 times taller than the Sky Tower!
This rampant consumption isn't kind; its not kind to the planet, its not kind to ourselves, it's not kind to the person receiving the token Secret Santa gift, its not kind to humans who were exploited in order to produce all of that stuff and its not kind to the wildlife who will suffer when our festive novelties are dumped in ever-expanding landfills.
We can turn this around
We can change this but it will require us to re-evaluate what gift giving means to us. We have to move away form token giving of things towards conscious-compassionate purchases and random acts of kindness.
A zero waste Christmas doesn't mean devoid of fun and it doesn't necessarily have to be devoid of gifts.  Everyone's situation is different so it's about choosing what will be right for your family.
Planning is a pretty critical part of achieving a zero-waste festive season that focuses on kindness rather than consumption. BEWARE -The marketing forces out there are strong. Particularly if you're attempting your first zero waste Christmas it might help to set yourself some guidelines, challenges and rules so that you can deflect "Christmas – consumption" marketing like a ninja.
1: Try a no-gift Christmas- We will be giving some more examples throughout the month but suffice to say you can still get into the festive spirit and be generous without gifting physical things.
2:  If you are choosing to give physical gifts then maybe make a pact not to go to the mall or a chain store to buy them. Instead you could:
Buy local handmade items: Handmade often also equates to up-cycled which is double the awesomeness. The benefit for the recipient of your gift is that they will be receiving a truly unique, ethical and well made product. The benefit for the vendor is that your purchase will have very real financial and emotional benefit. Everyone needs to feel valued and when you support someone's craft or small business you validate the HUGE leap of faith that they have made.
Check out the gorgeous up-cycled armchair I bought at a craft market for my nephew…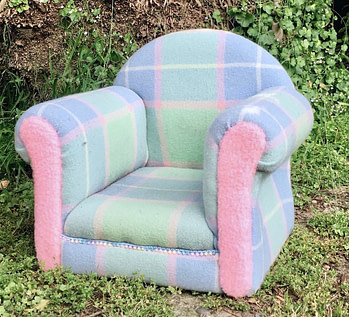 Buy locally made consumables: consumable things such as gorgeous packaging-free soaps and homemade jams and chutneys in reusable glass jars make excellent zero-waste gifts.
Gift practical, sustainable swaps: The original set-up for a zero waste lifestyle can be a little daunting so zero-waste starter products like keep cups, pegs, soap trays etc. all make cool prezzies and tend to simultaneously support businesses whose ethos is less about consumption and more conserving.
Make your own gifts- but don't overcommit because the last thing you want is to give yourself a stressful deadline- deadlines are not festive 😛
We will be running a DIY terrarium workshop on the 14th as well as sharing some ideas for some other gorgeous zero-waste handmade gifts.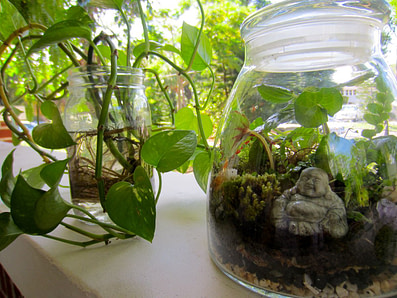 Steer clear of wrapping paper and instead opt for up-cycling, reusing or improvising with wrapping- we will come back to this later in the month so get you potato stamps and your old scarves ready.
But where can you find these handmade gifties?
Artisan markets are a great place to find these kinds of goodies, plus they also tend to have a much nicer atmosphere than a mall in December (ick). Fortunately for you lucky duckies there are also an increasing number of stores in New Zealand that are making ethical, locally-made goods much more accessible. This is one of the things that we are passionate about at Be Free Grocer, and so are our pals at George Street Collective- Palmerston North, Hopper Home Eco- Wellington, Restore- Thames, Sprout the Grocer- Auckland, Refill Nation- Auckland, Unpakd- Napier and The Storeroom- Te Awamutu. There are heeeeeeeps more options as well so you're spoilt for choice.
Lets support each other this month, keep each other on track and share ideas – that's what this is all about- see you tomorrow when we tackle the ever anxiety- inducing Secret Santa conundrum….