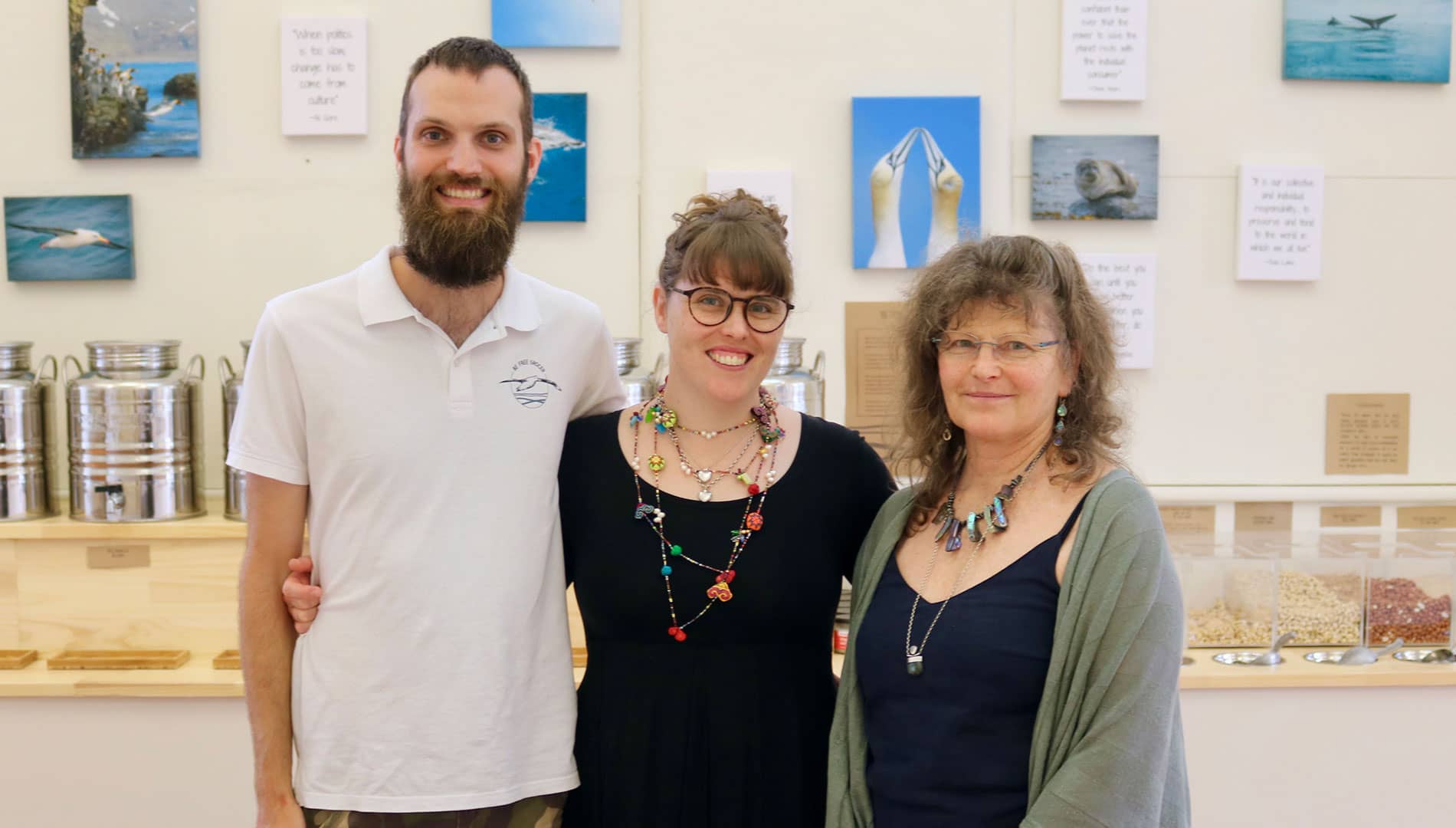 Be Free Grocer is a place for you to buy your plastic free, affordable essentials. We are a one-stop-shop for your pantry staples as well as your personal care and household cleaning products- minus the plastic wrapping. Conservation is our goal and we want to make sustainable choices available to everyone.
OUR MOTIVATION
As a family we are great animal lovers. The impact of plastic pollution on wildlife is our personal motivation for doing something to lessen our environmental impact. We couldn't stomach the pictures of wildlife entangled in or with bellies full of plastic popping up on our news feeds any longer. We wanted to do something to help and we quickly realised just how difficult it can be to buy the things we needed whilst avoiding plastic. By no means are we the only ones who want to make a change but find it daunting to do so in the face of supermarket aisles full of plastic packaged goods. Therefore, our commitment at Be Free Grocer is to make shopping for plastic free essentials easy.
OUR VISION & MISSION
Our vision is to make plastic-free grocery shopping an easily accessible option for our community so that conservation becomes part of the fabric of our daily lives.
Our mission is to generate money for conservation and animal welfare causes by establishing a business that in itself has conservation benefit.
OUR ETHOS
Our little family is trying to do our bit for the environment, whilst we strive to achieve a zero waste home we aren't quite there yet and you don't have to be either- it's a process. Be Free Grocer will be a hub where our community can shop sustainably, support New Zealand–based cottage industry and learn waste minimisation strategies from each other. We are all about engaging with our vibrant and diverse community- working together to achieve sustainable outcomes.
GUIDING PRINCIPLE
Plastic minimisation is and always will be the core focus of our business and the guiding principle upon which we make our business decisions.  With this guiding principle in mind we will always have an emphasis on affordable everyday essentials. We can only make a positive and sustainable impact if everyone can afford to make plastic-free choices.
OUR STORY
We are a family team consisting of myself (Bron), my husband Dave and my mum Heather.  We are passionate about conservation and community.
Heather has worked in the disability sector for over 40 years and more recently with the former refugee community. Driven by a desire to see equality and social change Heather has devoted her career to improving the services and outcomes for some of the most vulnerable members of our community.
Dave and I met in Borneo where we were both volunteering for wildlife conservation organisation Orangutan Project. Whilst volunteering in the developing world we realised that conservation is a global cause and that meaningful conservation will require small yet significant shifts in our daily lives.
With this in mind we all set about creating a business that would not only raise money for conservation but would also serve as a way to normalise sustainable practices and purchasing trends.  And thus the idea of Be Free Grocer was born.
Our endeavour has been made possible by our much-loved brother and uncle the late Garth Browning who bequeathed his savings to us so that we could do good. Garth was a humanitarian and devoted his life to helping disadvantaged people. He was an inclusive and caring man that engaged with everyone. His personal ethos will underpin our guiding principle: Be Free Grocer is a place for everyone where everybody is equal and everybody is welcome.